What's New
Emergency Announcement
Archbishop Etienne has suspended all public Masses and gatherings effective immediately out of an abundance of caution to help prevent the spread of COVID-19 (Coronavirus).
In light of the recent request by Gov. Inslee for people to stay home, we have decided that it would be best to close the church and the office until further notice. Staff will be working remotely and are available by phone or email.
Arrangements can be made for private prayer in the church or confession by calling 360-532-8300 or emailing regionaloffice@ghcatholic.org to make an appointment.
Please continue to monitor our Facebook page or website for new updates. We also encourage you to tune in on Sunday for Mass live on Facebook at 9:00 a.m. in English or 12:30 p.m. in Spanish.
Letter from Archbishop Etienne
---
Anuncio de emergencia
El Arzobispo Etienne ha suspendido todas las Misas públicas y reuniones, esto se hace efectivo de inmediato tomando las precauciones debidas para prevenir la expanción del COVID-19 (Coronavirus).
A la luz de la reciente solicitud del Gobernador Inslee de que la gente se quede en casa, hemos decidido que será mejor cerrar la iglesia y la oficina hasta nuevo aviso. El personal trabajará a distancia y estará disponible por teléfono o correo electrónico.
Se pueden hacer arreglos para la oración privada en la iglesia o la confesión llamando al 360-532-8300 o enviando un correo electrónico a regionaloffice@ghcatholic.org para hacer una cita.
Por favor continúe revisando nuestra página de Facebook o sitio web para estar al tanto de nueva información. También le animamos a sintonizarnos el domingo para ver la Misa en vivo a través de Facebook a las 9:00 a.m. en inglés o a las 12:30 p.m. en español.
---
Sunday Mass
Join us on Sunday when Mass will be celebrated Live on Facebook at 9:00 a.m. in English or at 12:30 p.m. in Spanish.
Únase a nosotros el domingo en Facebook para celebrar la Misa en vivo a las 12:30 p.m. en español o a las 9:00 a.m. en Ingles.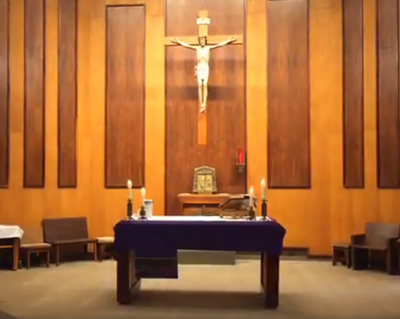 ---
Lenten Disciplines of Fasting & Abstinence
Catholics in good health ages 18 to 59 are required to fast and to abstain from meat on Ash Wednesday and Good Friday.
Fasting consists of eating only one meal, with the possibility of two smaller snacks that do not add up to a single full meal.
Catholics age 14 and older are to abstain from meat on all Fridays in Lent.
---
FORMED - Pick of Week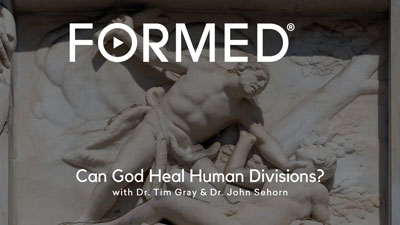 Forgiven
Forgiven explores the grace and healing offered in Confession and shows how this sacrament of mercy reveals the depth and bounty of God's love. By looking at God's revelation of his mercy in Scripture and making a step-by-step examination of the Rite itself, Forgiven communicates God's invitation to each one of us to come experience his indescribable love in the Sacrament of Reconciliation.
---
FORMED
Father Francis and our parishes are pleased to announce the coming of FORMED. Often referred to as the "Netflix for Catholics," FORMED by the Augustine Institute provides convenient mobile access to any FORMED subscriber FREE of charge.
To register, click the REGESTER NOW image on the home page, or visit https://ghcatholic.formed.org. After you register, you will have access to thousands of video-based study programs, movies, documentaries, audio talks, audiobooks and even eBooks on Demand. Let these materials facilitate your spiritual journey as you try to more fully understand, live and share your Catholic Faith.
---
Called to Serve as Christ
A campaign for our priests, sisters and family of faith
"The Called to Serve as Christ campaign is an expression of our deep gratitude to those who have gone before us, especially our bishops, priests, and religious sisters, for the tireless ways they have lived out their vocations for the Lord and for us." J. Peter Sartain Archbishop of Seattle
Learn more about this campaign:
---
RCIA

The Catholic Faith is alive in the RCIA!
Do you know anyone interested in becoming a Catholic? Do you wish to continue to grow as a Catholic? Are you an adult who needs Confirmation?
Rite of Christian Initiation of Adults (RCIA) is on Wednesdays at 7:00 p.m. in the St. Mary Fireside Room.
For more information, contact Bonnie at 360-532-8300.
Catholic Media
Northwest Catholic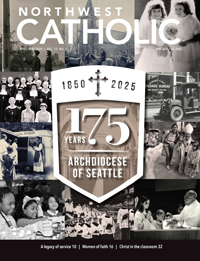 Northwest Catholic is more than just a magazine. It is the Good News of Jesus Christ delivered 10 times each year to every registered Catholic household in the Archdiocese of Seattle — more than 123,000. It is also Northwest Catholic online, the only Catholic news source with exclusive coverage of Catholic people and Catholic events in Western Washington.
Visit Northwest Catholic website at www.NWCatholic.org.
Read the latest issue of Northwest Catholic online
---
Mass for the Homebound

Heart of the Nation produces and televises a weekly Sunday Mass nationwide, providing compassionate spiritual care for Catholics unable to participate in holy Mass at a parish.
For the faithful who can't get to church because of the frailties of age, illness or injury, lack of transportation, or other struggles, Heart of the Nation Catholic Mass on TV and online offers a connection with the Lord Jesus and the community of faith.
For more information, please visit the Heart of the Nation website at:
www.heartofthenation.org
---
Sacred Heart Radio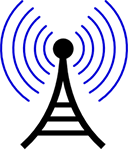 Catholic radio for the Pacific Northwest
Sacred Heart Radio is your local source for faithful Catholic voices In Seattle, Spokane, Yakima, Kodiak, and Olympia. You'll find inspiration, education and motivation 24 hours a day. Pray with us, reason with us, laugh and learn with us. We provide national programming from EWTN Radio as well as original, local programming.
Listen on your radio, your phone, or directly from the website:
www.SacredHeartRadio.org
AM 1050 Seattle
AM 1240 Olympia
---
Eternal Word Television Network
EWTN provides family friendly programs from a Catholic perspective. EWTN and EWTN Español includes Daily Mass, devotions, Catholic News, powerful documentaries, music, teaching series with noted theologians, live callin shows, young adult & children's programs, and major Papal events. You can visit EWTN online at: www.ewtn.com.
You can find EWTN on the following channels:
Comcast - Ch 233 (722 Español)
Direct TV - Ch 370
DISH - Ch 261
Coast Communications - Ch 280