Welcome to the Catholic Parishes of Western Grays Harbor
St. Mary, Aberdeen (map)
306 E. Third Street - 98520
Phone: 360-532-8300
email: stmary@ghcatholic.org
Our Lady of Good Help, Hoquiam (map)
200 L Street - 98550
Phone: Regional Office 360-532-8300
email: olgh@ghcatholic.org
St. Jerome, Ocean Shores (map)
15 Patrick Way, Hogan's Corner
P.O. Box 190, Ocean Shores - 98569
Phone: 360-289-2838
email: stjerome@ghcatholic.org
St. Paul, Westport (map)
Highway 105 at the Y
P.O. Box 332 - 98595
Phone: 360-268-9625
email: stpaul@ghcatholic.org
Our Lady of the Olympics, Quinault (map)
6121 US Highway 101, Amanda Park 98526
P.O. Box 165 - 98575
email: olo@ghcatholic.org
Phone: Regional Office 360-532-8300
Saturday
(fulfills the Sunday Obligation)
| | |
| --- | --- |
| 9:00 a.m. | Our Lady of the Olympics, Quinault |
| 5:00 p.m. | Our Lady of Good Help, Hoquiam |
| 5:00 p.m. | St. Jerome, Ocean Shores |
Sunday
| | |
| --- | --- |
| 9:00 a.m. | St. Mary, Aberdeen |
| 9:00 a.m. | St. Paul, Westport |
| 11:00 a.m. | Our Lady of Good Help, Hoquiam |
| 11:00 a.m. | St. Jerome, Ocean Shores |
| 12:30 p.m. | St. Mary, Aberdeen (in Spanish) |
Weekdays
9:00 a.m.
Monday
St. Mary, Aberdeen
9:00 a.m.
Tuesday
St. Jerome, Ocean Shores
12:00 p.m.
Tuesday
Our Lady of Good Help, Hoquiam
9:00 a.m.
Wednesday
St. Mary, Aberdeen
9:00 a.m.
Thursday
St. Paul, Westport
9:00 a.m.
Thursday
St. Jerome, Ocean Shores
12:00 p.m.
Thursday
Our Lady of Good Help, Hoquiam
9:00 a.m.
Friday
St. Mary, Aberdeen
First Friday
| | |
| --- | --- |
| 7:00 p.m. | St. Mary, Aberdeen (bilingual) |
First Saturday
| | |
| --- | --- |
| 9:00 a.m. | St. Mary, Aberdeen |
Confession Schedule
Tuesday
8:00 a.m.
St. Jerome
Thursday
9:30 a.m.
St. Jerome
Friday
9:30 a.m.
St. Mary (First Friday)
Saturday
10:00 a.m.
Our Lady of the Olympics
Saturday
4:00 p.m.
OLGH & St. Mary - at OLGH
Saturday
4:00 p.m.
St. Jerome
Sunday
8:30 a.m.
St. Paul
Sunday
10:00 a.m.
St. Jerome
Sunday
11:30 a.m.
St. Mary (Spanish)
What's New
An Advent Retreat
A Season of Hope
St. Mary Parish
December 4th - 6:00-7:00 p.m.
Our Keynote speaker, Fr. Stephen Rowan, PhD, will focus on the Four Heroes of Hope. Father Rowan is a leader in Catholic Education. He received his Bachelor's degree from Fairfield University and his Master's and Doctoral degrees from the University of British Columbia, and his Bachelor of Theology degree from St. Mary's Seminary. He was ordained a priest of the Seattle Archdiocese in 1968. Fr. Rowan is committed to Catholic values. As Superintendent of Catholic Schools and Vicar General of the Archdiocese, he served as the founding administrator of the Fulcrum Foundation.
December 5th 6:00-7:00 p.m.
Fr. Mark Toups videos and discussion will lead us, with Joseph, in meditation and preparation for the person of Jesus. Prayer and meditation booklets will be provided for our continued journey through Advent.
December 6th 6:00-8:00 p.m.
The Renewed in Christ Prayer group will lead us in praise and worship prior to Mass at 6:30, followed by anointing of the sick.
Confessions will be available all 3 days. There will be no other Penance service for Advent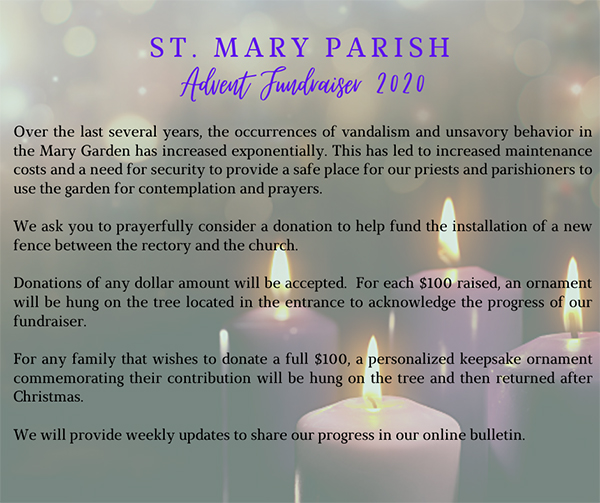 ---
FORMED - Pick of Week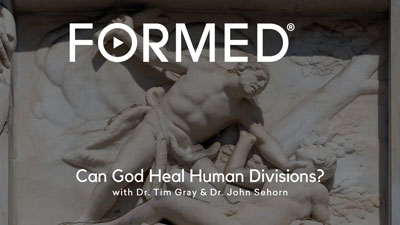 Lectio: Mary
Episode 1 - The New Eve
The Book of Genesis begins with the story of Adam and Eve, whose sin of disobedience breaks their relationship with God. God does not abandon his people, but gradually prepares them for the coming of his Son, Jesus Christ. Jesus, the promised "seed" of Genesis 3:15 is the "New Adam," and his mother, the promised "woman," is the "New Eve."
---
FORMED
Father Francis and our parishes are pleased to announce the coming of FORMED. Often referred to as the "Netflix for Catholics," FORMED by the Augustine Institute provides convenient mobile access to any FORMED subscriber FREE of charge.
To register, click the REGESTER NOW image on the home page, or visit https://ghcatholic.formed.org. After you register, you will have access to thousands of video-based study programs, movies, documentaries, audio talks, audiobooks and even eBooks on Demand. Let these materials facilitate your spiritual journey as you try to more fully understand, live and share your Catholic Faith.
---
Adoration of Our Lord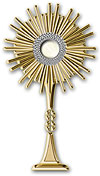 "We know that Jesus is there in the tabernacle: let us open our hearts to Him, let us rejoice in His Sacred Presence. That is the best prayer." (St. John Mary Vianney)
Eucharistic Adoraton:
St. Mary - Fridays, 9:30 to 11:00 a.m.
St. Mary - First Fridays, 9:30 to 5:30 p.m.
Our Lady of Good Help - Saturdays, 9:00 a.m. to 12:00 p.m.
St. Jerome - Thursdays, 9:30 to 10:30 a.m.
Our Lady of the Olympics – First Saturday of the month, 8:30 a.m. to 9:00 a.m.
St. Paul – First Thursday of the month, 8:30 a.m. to 9:00 a.m.
---
Called to Serve as Christ
A campaign for our priests, sisters and family of faith
"The Called to Serve as Christ campaign is an expression of our deep gratitude to those who have gone before us, especially our bishops, priests, and religious sisters, for the tireless ways they have lived out their vocations for the Lord and for us." J. Peter Sartain Archbishop of Seattle
Learn more about this campaign:
---
RCIA

The Catholic Faith is alive in the RCIA!
Do you know anyone interested in becoming a Catholic? Do you wish to continue to grow as a Catholic? Are you an adult who needs Confirmation?
Rite of Christian Initiation of Adults (RCIA) is on Wednesdays at 7:00 p.m. in the St. Mary Fireside Room.
For more information, contact Bonnie at 360-532-8300.
Catholic Media
Northwest Catholic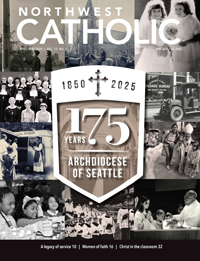 Northwest Catholic is more than just a magazine. It is the Good News of Jesus Christ delivered 10 times each year to every registered Catholic household in the Archdiocese of Seattle — more than 123,000. It is also Northwest Catholic online, the only Catholic news source with exclusive coverage of Catholic people and Catholic events in Western Washington.
Visit Northwest Catholic website at www.NWCatholic.org.
Read the latest issue of Northwest Catholic online
---
Mass for the Homebound

Heart of the Nation produces and televises a weekly Sunday Mass nationwide, providing compassionate spiritual care for Catholics unable to participate in holy Mass at a parish.
For the faithful who can't get to church because of the frailties of age, illness or injury, lack of transportation, or other struggles, Heart of the Nation Catholic Mass on TV and online offers a connection with the Lord Jesus and the community of faith.
For more information, please visit the Heart of the Nation website at:
www.heartofthenation.org
---
Sacred Heart Radio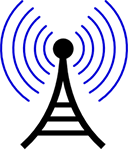 Catholic radio for the Pacific Northwest
Sacred Heart Radio is your local source for faithful Catholic voices In Seattle, Spokane, Yakima, Kodiak, and Olympia. You'll find inspiration, education and motivation 24 hours a day. Pray with us, reason with us, laugh and learn with us. We provide national programming from EWTN Radio as well as original, local programming.
Listen on your radio, your phone, or directly from the website:
www.SacredHeartRadio.org
AM 1050 Seattle
AM 1240 Olympia
---
Eternal Word Television Network
EWTN provides family friendly programs from a Catholic perspective. EWTN and EWTN Español includes Daily Mass, devotions, Catholic News, powerful documentaries, music, teaching series with noted theologians, live callin shows, young adult & children's programs, and major Papal events. You can visit EWTN online at: www.ewtn.com.
You can find EWTN on the following channels:
Comcast - Ch 233 (722 Español)
Direct TV - Ch 370
DISH - Ch 261
Coast Communications - Ch 280