What's New
Annual Catholic Appeal
The Annual Catholic Appeal is a combined effort of 168 parishes to support a vibrant Catholic community in Western Washington. The ACA funds Catholic social ministries, programs for youth and young adults, Catholic schools, faith programs and administrative support for parishes including liturgy guidance, human resources and much more.
If you have already made your gift to the Appeal, thank you! If not, please return your pledge envelope today or donate online at:
https://archseattle.org/give-serve/annual-catholic-appeal/acadonate/
All rebate money earned from the ACA will help our parishes complete the following projects:
St. Mary – Upgrades needed to the church's security system
St. Paul – Re-carpet the sacristy
Our Lady of Good Help – Updates to the Gym including painting and new chairs
Our Lady of the Olympics – Updates to the water system and foundation repairs
St. Jerome – Renovation to the rectory
We appreciate your generosity!

---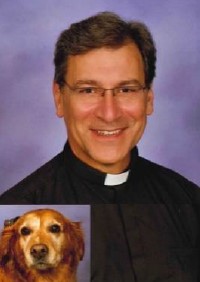 Welcome Father Freitag!
Meet our new Pastor, Father Patrick Freitag:

---
Current Mass Schedule
SATURDAY
Our Lady of the Olympics () at 9:00 a.m.
Saint Paul () at 3:30 p.m. (temporary schedule)
Our Lady of Good Help () at 5:00 p.m.
SUNDAY
Saint Mary () at 9:00 a.m.
Saint Jerome () at 11:00 a.m.
Saint Mary () at 12:30 p.m. Spanish
Mass Reservations
We are no longer requiring reservations to attend Mass. Attendance will be first come, first serve. Once the church is filled to capacity, the doors will be closed and additional people will not be granted entry. Please note ALL special Masses will continue to require reservations (for example First Communion & Confirmation).
Livestream Mass
If you are homebound and unable to attend Mass, please join us on Sundays at 9:00 a.m. for the livestream Mass on Facebook.
Impotante información sobre Reservaciones para la Misa
A partir del domingo 11 de abril, ya no requeriremos reservaciones para asistir a la Misa. La asistencia será por orden de llegada. Una vez que la iglesia esté llena, las puertas se cerrarán y no se permitirá la entrada a más personas. Tenga en cuenta que TODAS las misas especiales seguirán requiriendo reservaciones (por ejemplo, Primera Comunión y Confirmación).
DAILY MASS
Daily Mass is at Saint Mary only Monday, Wednesday, and Friday at 9:00 a.m.
---
Confession Schedule
| | |
| --- | --- |
| First Friday, 9:30 a.m. | St. Mary |
| Third Friday, 9:30 a.m. | St. Mary |
| Saturday, 10:00 a.m. | Our Lady of the Olympics |
| Saturday, 3:00 p.m. | St. Paul |
| Saturday, 5:45 p.m. | Our Lady of Good Help |
| Sunday, 10:30 a.m. | St. Jerome |
| Sunday, 1:30 p.m. | St. Mary |
---
Eucharistic Adoraton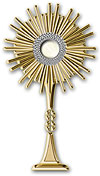 "The Church and the world have a great need of eucharistic worship. Jesus waits for us in this sacrament of love. Let us be generous with our time in going to meet Him in adoration and in contemplation that is full of faith and ready to make reparation for the great faults and crimes of the world. May our adoration never cease." (St. John Paul II)
"One thing is certain, that next to Holy Communion no act of worship is so pleasing to God, and none is so useful, as the daily visit to our Lord Jesus Christ in the Blessed Sacrament dwelling upon our altars. Know that in one-quarter of an hour which you spend before Jesus in the Blessed Sacrament you attain more than in all the good works of the rest of the day." (St. Alphonsus Liguori)
Adoration Schedule
Wednesdays
2:00 - 3:00 p.m.
St. Jerome
Thursdays
6:00 - 8:00 p.m.
St. Mary
Fridays
9:30 - 11:00 a.m.
St. Mary
Saturdays
9:00 a.m. - 12:00 p.m.
Our Lady of Good Help
First Fridays
9:30 a.m. - 3:30 p.m.
St. Mary
---
FORMED - Pick of Week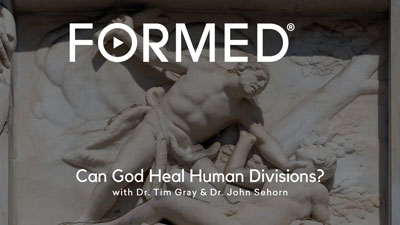 The Body and Blood of Christ by Dr. Scott Hahn
In this informative Lighthouse Talk, Dr. Scott Hahn, a former Presbyterian minister, provides the Biblical basis for the Church's teaching on the Real Presence of Christ in the Eucharist and the significance of the Feast of Corpus Christi. It also gives us a greater understanding of our vocation to be the living presence of Christ in the world.
---
FORMED
Often referred to as the "Netflix for Catholics," FORMED by the Augustine Institute provides convenient mobile access to any FORMED subscriber FREE of charge.
To register, click the REGESTER NOW image on the home page, or visit https://ghcatholic.formed.org. After you register, you will have access to thousands of video-based study programs, movies, documentaries, audio talks, audiobooks and even eBooks on Demand. Let these materials facilitate your spiritual journey as you try to more fully understand, live and share your Catholic Faith.
---
RCIA

The Catholic Faith is alive in the RCIA!
Do you know anyone interested in becoming a Catholic? Do you wish to continue to grow as a Catholic? Are you an adult who needs Confirmation?
Rite of Christian Initiation of Adults (RCIA) is on Wednesdays at 7:00 p.m. in the St. Mary Fireside Room.
For more information, contact Bonnie at 360-532-8300.
Catholic Media
Northwest Catholic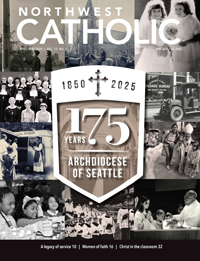 Northwest Catholic is more than just a magazine. It is the Good News of Jesus Christ delivered 10 times each year to every registered Catholic household in the Archdiocese of Seattle — more than 123,000. It is also Northwest Catholic online, the only Catholic news source with exclusive coverage of Catholic people and Catholic events in Western Washington.
Visit Northwest Catholic website at www.NWCatholic.org.
Read the latest issue of Northwest Catholic online
---
Sacred Heart Radio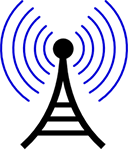 Catholic radio for the Pacific Northwest
Sacred Heart Radio is your local source for faithful Catholic voices In Seattle, Spokane, Yakima, Kodiak, and Olympia. You'll find inspiration, education and motivation 24 hours a day. Pray with us, reason with us, laugh and learn with us. We provide national programming from EWTN Radio as well as original, local programming.
Listen on your radio, your phone, or directly from the website:
www.SacredHeartRadio.org
AM 1050 Seattle
AM 1240 Olympia
---
Eternal Word Television Network
EWTN provides family friendly programs from a Catholic perspective. EWTN and EWTN Español includes Daily Mass, devotions, Catholic News, powerful documentaries, music, teaching series with noted theologians, live callin shows, young adult & children's programs, and major Papal events. You can visit EWTN online at: www.ewtn.com.
You can find EWTN on the following channels:
Comcast - Ch 233 (722 Español)
Direct TV - Ch 370
DISH - Ch 261
Coast Communications - Ch 280