What's New
St. Joseph, Our Spiritual Father
While the Gospel has not preserved any of his words, his actions have resounded through the ages. Joseph of Nazareth stands out as the model par excellence of Christian virtue, a brilliant example of obedience to God and trust in Divine Providence. His role as protector of families in the difficulties of life and Patron of the universal Church has never been more clearly needed. Now, in this Year of St. Joseph, the Church is seeking to deepen its understanding of the Guardian of Jesus and of the Holy Family.
Featuring interviews with leading experts and theologians, in addition to powerful first-hand testimonials — St. Joseph: Our Spiritual Father provides viewers with a glimpse into one of the most incredible lives in all of human history — a figure whose spiritual fatherhood remains open to all of us.
"In St. Joseph, we see our mission and mandate. Guard the family. Guard the truth. He led through service and creative courage. So must we. It is the only way to overcome the hurdles facing our families, the Church and our culture." — Supreme Knight Patrick Kelly
Visit the documentary home page on the Knights of Columbus website
---
Sunday Mass Obligation to be Reinstated
The general obligation to attend Mass on Sundays and holy days of obligation (including the Saturday/vigil Mass) is to be reinstated (CIC, can. 1247) during Advent on December 8, the solemnity of the Immaculate Conception.
Archbishop Etienne invites you to come back to Mass
"Make the Lord's Day a true celebration of the Resurrection, and a great celebration of being renewed in his life, mercy and love."
Read the archbishop's letter in English and Spanish.
---
Archdiocesan Pastoral Plan
An Invitation to Encounter Jesus
In this video, Archbishop Etienne invites all Catholics, parishes, schools, ministries and individuals to more faithfully live out the mission that Jesus is calling them to, and to reflect on the mission, focus areas and values of the new Pastoral Plan.
For more information, please visit the Archdiocese website.

---
Current Mass Schedule
SATURDAY
Our Lady of the Olympics at 9:00 a.m.
St. Paul at 3:30 p.m.
Our Lady of Good Help at 5:00 p.m.
St. John at 4:00 p.m.
SUNDAY
St. Mary at 9:00 a.m.
St. Joseph at 9:00 a.m.
St. Jerome at 11:00 a.m.
St. John at 11:00 a.m.
St. Mary at 12:30 p.m. Spanish
Livestream Mass
If you are homebound and unable to attend Mass, please join us on Sundays at 9:00 a.m. for the livestream Mass on Facebook.
DAILY MASS
St. Mary – Monday through Saturday at 9:00 a.m.
Our Lady of Good Help – Tuesday at 12:00 p.m.
St. Joseph – Wednesday at 12:00 p.m.
St. John – Thursday at 12:00 p.m.
St. Jerome – Friday at 12:00 p.m.
St. Paul – Friday at 12:00 p.m.
---
Confession Schedule
St. Mary – Wednesday and Saturday at 8:30 a.m.
Sunday at 8:15 a.m. and 1:30 p.m.
First Friday 2:30 to 3:00 p.m.
Our Lady of Good Help – Tuesday at 11:30 a.m. / Saturday at 6:00 p.m.
St. Joseph – Wednesday at 11:30 a.m. / Sunday at 8:15 a.m.
St. John – Thursday at 11:30 a.m. / Saturday at 3:30 p.m.
St. Jerome – Friday at 11:30 a.m. / Sunday at 12:00 p.m.
St. Paul – Friday at 11:30 a.m. / Saturday at 3:00 p.m.
---
Parish Ministries
Parish Ministries are an important and necessary part of Liturgy. Ministers must be registered in their parishes and must have received all of the sacraments necessary to be in good standing with the church. What talents has God blessed you with? Here are some opportunities for you to share those with your parish family.
Sacristan: Prepare for Mass. Arrive 1 hour prior to mass to unlock, turn on the lights, and prepare the altar. Spend approximately 15 minutes following mass to put things away, turn things off, and be sure things are secure.
Reader: Arrive 20 minutes prior to mass, having reviewed and practiced the Sunday readings and announcements. Be advised that the St. Mary's 9:00 mass is Live-streamed.
Eucharistic Minister: Arrive 15 minutes prior to mass, prayerfully prepared to assist in the distribution of communion.
Usher: Arrive 30 minutes before mass. Greet and welcome those coming in. Seat them, as needed. Take up the collection.
The music ministry is another opportunity. Instruments, especially piano and organ, are in high demand.
If you are a photographer and would like to be involved in the special events and reception of sacraments, there is a place for you.
Each ministry has its own particular training and schedule. There are many other ministries, outside of mass, that may be where your talent lies. Please call the regional office (360-532-8300) for more information regarding your interest and how you can serve.
---
Eucharistic Adoraton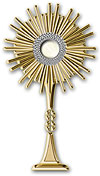 "The Church and the world have a great need of eucharistic worship. Jesus waits for us in this sacrament of love. Let us be generous with our time in going to meet Him in adoration and in contemplation that is full of faith and ready to make reparation for the great faults and crimes of the world. May our adoration never cease." (St. John Paul II)
"One thing is certain, that next to Holy Communion no act of worship is so pleasing to God, and none is so useful, as the daily visit to our Lord Jesus Christ in the Blessed Sacrament dwelling upon our altars. Know that in one-quarter of an hour which you spend before Jesus in the Blessed Sacrament you attain more than in all the good works of the rest of the day." (St. Alphonsus Liguori)
Adoration Schedule
Wednesdays
2:00 - 3:00 p.m.
St. Jerome
Thursdays
6:00 - 8:00 p.m.
St. Mary
Saturdays
9:00 a.m. - 12:00 p.m.
Our Lady of Good Help
First Fridays
10:00 a.m. - 3:00 p.m.
St. Mary
---
FORMED
Often referred to as the "Netflix for Catholics," FORMED by the Augustine Institute provides convenient mobile access to any FORMED subscriber FREE of charge.
To register, click the REGESTER NOW image on the home page, or visit https://ghcatholic.formed.org. After you register, you will have access to thousands of video-based study programs, movies, documentaries, audio talks, audiobooks and even eBooks on Demand. Let these materials facilitate your spiritual journey as you try to more fully understand, live and share your Catholic Faith.
---
RCIA

The Catholic Faith is alive in the RCIA!
Do you know anyone interested in becoming a Catholic? Do you wish to continue to grow as a Catholic? Are you an adult who needs Confirmation?
For more information, please contact the regional parish office at 360-532-8300
Catholic Media
Northwest Catholic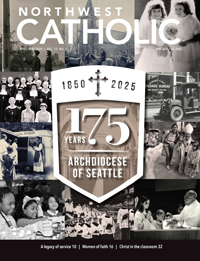 Northwest Catholic is more than just a magazine. It is the Good News of Jesus Christ delivered 10 times each year to every registered Catholic household in the Archdiocese of Seattle — more than 123,000. It is also Northwest Catholic online, the only Catholic news source with exclusive coverage of Catholic people and Catholic events in Western Washington.
Visit Northwest Catholic website at www.NWCatholic.org.
Read the latest issue of Northwest Catholic online
---
Sacred Heart Radio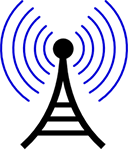 Catholic radio for the Pacific Northwest
Sacred Heart Radio is your local source for faithful Catholic voices In Seattle, Spokane, Yakima, Kodiak, and Olympia. You'll find inspiration, education and motivation 24 hours a day. Pray with us, reason with us, laugh and learn with us. We provide national programming from EWTN Radio as well as original, local programming.
Listen on your radio, your phone, or directly from the website:
www.SacredHeartRadio.org
AM 1050 Seattle
AM 1240 Olympia
---
Eternal Word Television Network
EWTN provides family friendly programs from a Catholic perspective. EWTN and EWTN Español includes Daily Mass, devotions, Catholic News, powerful documentaries, music, teaching series with noted theologians, live callin shows, young adult & children's programs, and major Papal events. You can visit EWTN online at: www.ewtn.com.
You can find EWTN on the following channels:
Comcast - Ch 233 (722 Español)
Direct TV - Ch 370
DISH - Ch 261
Coast Communications - Ch 280