Welcome to the Catholic Parishes of Western Grays Harbor
St. Mary, Aberdeen (map)
306 E. Third Street - 98520
Phone: 360-532-8300
email: stmary@ghcatholic.org
Our Lady of Good Help, Hoquiam (map)
200 L Street - 98550
Phone: Regional Office 360-532-8300
email: olgh@ghcatholic.org
St. Jerome, Ocean Shores (map)
15 Patrick Way, Hogan's Corner
P.O. Box 190, Ocean Shores - 98569
Phone: 360-289-2838
email: stjerome@ghcatholic.org
St. Paul, Westport (map)
Highway 105 at the Y
P.O. Box 332 - 98595
Phone: 360-268-9625
email: stpaul@ghcatholic.org
Our Lady of the Olympics, Quinault (map)
6121 US Highway 101, Amanda Park 98526
P.O. Box 165 - 98575
email: olo@ghcatholic.org
Phone: Regional Office 360-532-8300
Saturday
(fulfills the Sunday Obligation)
| | |
| --- | --- |
| 9:00 a.m. | Our Lady of the Olympics, Quinault |
| 5:00 p.m. | Our Lady of Good Help, Hoquiam |
| 5:00 p.m. | St. Jerome, Ocean Shores |
Sunday
| | |
| --- | --- |
| 9:00 a.m. | St. Mary, Aberdeen |
| 9:00 a.m. | St. Paul, Westport |
| 11:00 a.m. | Our Lady of Good Help, Hoquiam |
| 11:00 a.m. | St. Jerome, Ocean Shores |
| 5:00 p.m. | St. Mary, Aberdeen (in Spanish) |
Weekdays
9:00 a.m.
Monday
St. Mary, Aberdeen
9:00 a.m.
Tuesday
St. Jerome, Ocean Shores
12:00 p.m.
Tuesday
Our Lady of Good Help, Hoquiam
9:00 a.m.
Wednesday
St. Mary, Aberdeen
9:00 a.m.
Thursday
St. Paul, Westport
9:00 a.m.
Thursday
St. Jerome, Ocean Shores
12:00 p.m.
Thursday
Our Lady of Good Help, Hoquiam
9:00 a.m.
Friday
St. Mary, Aberdeen
First Friday
| | |
| --- | --- |
| 6:00 p.m. | St. Mary, Aberdeen (bilingual) |
Confession Schedule
Thursday
9:30 a.m.
St. Jerome
Friday
9:30 a.m.
St. Mary (First Friday)
Saturday
10:00 a.m.
Our Lady of the Olympics
Saturday
4:00 p.m.
OLGH & St. Mary @ OLGH
Saturday
4:00 p.m.
St. Jerome
Sunday
8:30 a.m.
St. Paul
Sunday
4:00 p.m.
St. Mary (Spanish)
What's New
Thanksgiving Day Masses
Thanksgiving Day Masses will be celebrated at Our Lady of Good Help in Hoquiam and at Saint Jerome in Oceans Shores at 9:00 am on Thanksgiving morning, November 26th.
In all circumstances give thanks, for this is the will of God for you in Christ Jesus.
(1 Thessalonians 5:18).
Thanksgiving is a special day to give thanks. Spend some time contemplating the many gifts God has given you with this Thanksgiving slideshow from the Archediocese.
---
Synod on the Family / Sínodo sobre la Familia
---
RCIA Classes
If you are interested in learning about the Catholic Church or want to know more about your Catholic faith come join us on Wednesdays at 7:00 p.m. in St. Mary's Fireside room. For more information, please call Bonnie Gilovich at 360-532-8300.
---
Youth Group Update
La Luz (High School youth group) meets Sundays at 6:30 p.m. Father Paul wants Confirmation students to participate in La Luz.
P.O.P (Middle School youth group) meets Monday evenings from 7:00 to 8:30 p.m.
We gather to pray for each other, learn about God's plans for each of us, and to be filled with grace and energy for the coming week!
---
Faith Formation
Faith Formation for Kindergarten through 5th grade is on Sunday afternoons from 3:30 pm to 4:45 pm at St. Mary. For more information, please call the regional parish office at 360-532-8300.
---
Changes to Marriage Nullity Processes
On September 8th Pope Francis issued the motu proprio, Mitis Iudex Dominus Iesus (The Gentle Judge, the Lord Jesus), announcing substantive changes to the process for obtaining a declaration of nullity (often called an annulment). These changes will take effect on December 8, 2015, to coincide with the beginning of the Jubilee Year of Mercy.
More information (mas informacion)
Changes to Marriage Nullity Processes
Cambios al Proceso de Nulidad Matrimonial
Catholic Media
Eternal Word Television Network

EWTN provides family friendly programs from a Catholic perspective. EWTN and EWTN Español includes Daily Mass, devotions, Catholic News, powerful documentaries, music, teaching series with noted theologians, live callin shows, young adult & children's programs, and major Papal events. You can visit EWTN online at: www.ewtn.com.
You can find EWTN on the following channels:
Comcast - Ch 233 (722 Español)
Direct TV - Ch 370
DISH - Ch 261
Coast Communications - Ch 280
---
Sacred Heart Radio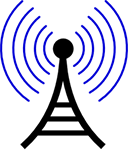 Catholic radio for the Pacific Northwest
Sacred Heart Radio is your local source for faithful Catholic voices In Seattle, Spokane, Yakima, Kodiak, and Olympia. You'll find inspiration, education and motivation 24 hours a day. Pray with us, reason with us, laugh and learn with us. We provide national programming from EWTN Radio as well as original, local programming.
Listen on your radio, your phone, or directly from the website:
www.SacredHeartRadio.org
AM 1050 Seattle
AM 1240 Olympia
---
Northwest Catholic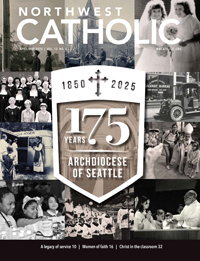 Northwest Catholic is more than just a magazine. It is the Good News of Jesus Christ delivered 10 times each year to every registered Catholic household in the Archdiocese of Seattle — more than 123,000. It is also Northwest Catholic online, the only Catholic news source with exclusive coverage of Catholic people and Catholic events in Western Washington. You can visit Northwest Catholic website at www.NWCatholic.org.