Welcome to the Catholic Parishes of Western Grays Harbor
St. Mary, Aberdeen (map)
306 E. Third Street - 98520
Phone: 360-532-8300
email: stmary@ghcatholic.org
Our Lady of Good Help, Hoquiam (map)
200 L Street - 98550
Phone: Regional Office 360-532-8300
email: olgh@ghcatholic.org
St. Jerome, Ocean Shores (map)
15 Patrick Way, Hogan's Corner
P.O. Box 190, Ocean Shores - 98569
Phone: 360-289-2838
email: stjerome@ghcatholic.org
St. Paul, Westport (map)
Highway 105 at the Y
P.O. Box 332 - 98595
Phone: 360-268-9625
email: stpaul@ghcatholic.org
Our Lady of the Olympics, Quinault (map)
6121 US Highway 101, Amanda Park 98526
P.O. Box 165 - 98575
email: olo@ghcatholic.org
Phone: Regional Office 360-532-8300
Saturday
(fulfills the Sunday Obligation)
| | |
| --- | --- |
| 9:00 a.m. | Our Lady of the Olympics, Quinault |
| 5:00 p.m. | Our Lady of Good Help, Hoquiam |
| 5:00 p.m. | St. Jerome, Ocean Shores |
Sunday
| | |
| --- | --- |
| 9:00 a.m. | St. Mary, Aberdeen |
| 9:00 a.m. | St. Paul, Westport |
| 11:00 a.m. | Our Lady of Good Help, Hoquiam |
| 11:00 a.m. | St. Jerome, Ocean Shores |
| 12:30 p.m. | St. Mary, Aberdeen (in Spanish) |
Weekdays
9:00 a.m.
Monday
St. Mary, Aberdeen
9:00 a.m.
Tuesday
St. Jerome, Ocean Shores
12:00 p.m.
Tuesday
Our Lady of Good Help, Hoquiam
9:00 a.m.
Wednesday
St. Mary, Aberdeen
9:00 a.m.
Thursday
St. Paul, Westport
9:00 a.m.
Thursday
St. Jerome, Ocean Shores
12:00 p.m.
Thursday
Our Lady of Good Help, Hoquiam
9:00 a.m.
Friday
St. Mary, Aberdeen
First Friday
| | |
| --- | --- |
| 6:00 p.m. | St. Mary, Aberdeen (bilingual) |
First Saturday
| | |
| --- | --- |
| 9:00 a.m. | St. Mary, Aberdeen |
Confession Schedule
Tuesday
8:00 a.m.
St. Jerome
Thursday
9:30 a.m.
St. Jerome
Friday
9:30 a.m.
St. Mary (First Friday)
Saturday
10:00 a.m.
Our Lady of the Olympics
Saturday
4:00 p.m.
OLGH & St. Mary - at OLGH
Saturday
4:00 p.m.
St. Jerome
Sunday
8:30 a.m.
St. Paul
Sunday
10:00 a.m.
St. Jerome
Sunday
1:30 p.m.
St. Mary (Spanish)
What's New
Youth Group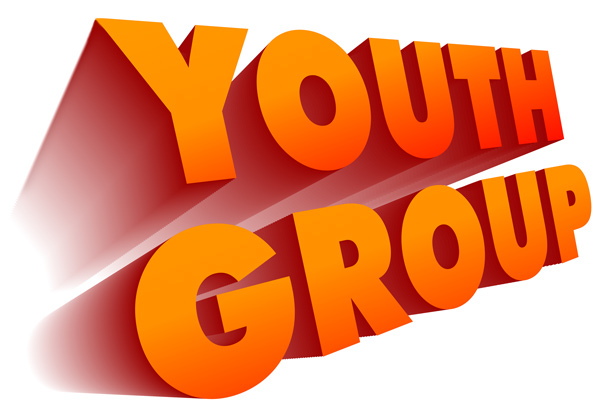 We are excited to announce our next Youth Group meeting!
Open to all grades 6-12.
Meet us in the Youth Group Room on Sunday, October 28th at 11:00 a.m. At each meeting we will go over YOUR interests based on the survey answered at our first meeting. This month we will discuss how to handle stress & worries and enjoy some of your favorite Mexican food! We will also be having a surprise raffle!
JOIN US AND BRING A FRIEND!
---
Faith Formation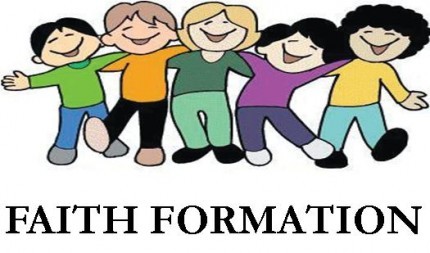 Faith Formation starts October 28th.
Faith formation classes for grades kindergarten thru 6th will begin on October 28th at 11:00 a.m. at St. Mary. Registration forms can be found at the church entrance and the regional parish office.
We are still in need of teachers and teacher aids. To volunteer or for more information please call the regional parish office at 360-532-8300.
This is a great way to earn community service hours for school!!
---
All Saints Day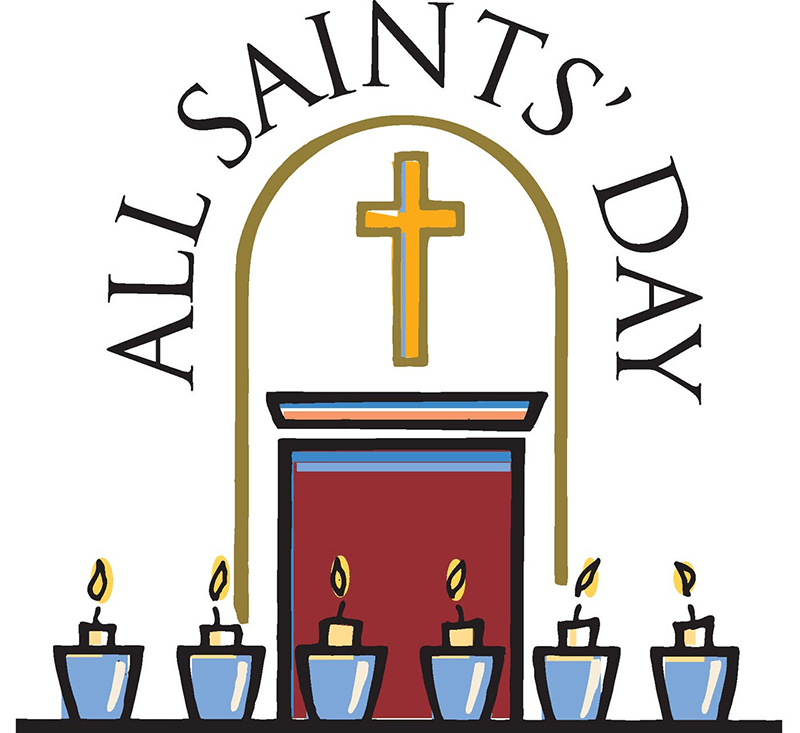 Thursday, November 1st
Holy Day of Obligation Mass Schedule
9:00 a.m. - St. Mary, Aberdeen
9:00 a.m. - St. Paul, Westport
9:00 a.m. - St. Jerome, Ocean Shores
5:00 p.m. - Our Lady of the Olympics, Lake Quinault
5:00 p.m. - Our Lady of Good Help, Hoquiam
7:00 p.m. - St. Mary, Spanish
What is a holy day of obligation? A simple answer is that a holy day is an important feast of Our Lord, Our Lady or other saints that Catholics are morally obligated to observe by participating in the celebration of the Eucharist and by abstaining from unnecessary servile work.
---
Adoration of Our Lord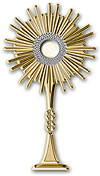 "This is He of Whom John said: I have seen and have given witness that this is the Son of God." (Jn 2:32,34)
See Jesus in the Most Blessed Sacrament and give witness to your faith by visiting the Son of God during Eucharistic Adoration. There is always a need for faithful, committed adorers.
Eucharistic Adoraton:
St. Mary - Fridays 9:30 - 11:00 a.m.
St. Mary - First Fridays 9:30-5:30 p.m.
Our Lady of Good Help - Saturdays 9:00 a.m. - 12:00 p.m.
St. Jerome - Thursdays 9:30 -10:30 a.m.
---
RCIA

Are you interested in learning more about the Catholic Church? Are you a baptized Catholic who has not been Con1irmed? Do you need an update about your faith? RCIA classes might be the answer to all of these questions. Come and see!
Classes are on Wednesdays, at 7:00 p.m. in the fireside room of the Parish Center. For more information, call Bonnie at 360-532-8300 or 360-533-3162.
Catholic Media
New Sunday TV Mass for the Homebound

KVOS (MeTV) channel 12 at 6:00 a.m. This Christmas morning and every Sunday, Heart of the Nation will televise Catholic Mass at 6 a.m. on KVOS (MeTV) channel 12. Please share the time and channel information with friends or family members who are unable to get to church because of age, illness, or other struggles. Prayer intentions from viewers, uplifting homilies, a Prayer for Spiritual Communion during distribution of the Holy Eucharist, and closed-captioning make Heart of the Nation's Mass on TV and online a time of spiritual comfort and belonging for the homebound. To watch the Mass online, please visit www.heartofthenation.org
---
Eternal Word Television Network

EWTN provides family friendly programs from a Catholic perspective. EWTN and EWTN Español includes Daily Mass, devotions, Catholic News, powerful documentaries, music, teaching series with noted theologians, live callin shows, young adult & children's programs, and major Papal events. You can visit EWTN online at: www.ewtn.com.
You can find EWTN on the following channels:
Comcast - Ch 233 (722 Español)
Direct TV - Ch 370
DISH - Ch 261
Coast Communications - Ch 280
---
Sacred Heart Radio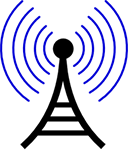 Catholic radio for the Pacific Northwest
Sacred Heart Radio is your local source for faithful Catholic voices In Seattle, Spokane, Yakima, Kodiak, and Olympia. You'll find inspiration, education and motivation 24 hours a day. Pray with us, reason with us, laugh and learn with us. We provide national programming from EWTN Radio as well as original, local programming.
Listen on your radio, your phone, or directly from the website:
www.SacredHeartRadio.org
AM 1050 Seattle
AM 1240 Olympia
---
Northwest Catholic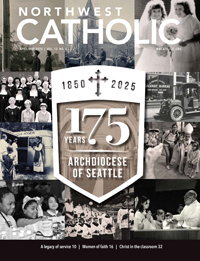 Northwest Catholic is more than just a magazine. It is the Good News of Jesus Christ delivered 10 times each year to every registered Catholic household in the Archdiocese of Seattle — more than 123,000. It is also Northwest Catholic online, the only Catholic news source with exclusive coverage of Catholic people and Catholic events in Western Washington. You can visit Northwest Catholic website at www.NWCatholic.org.