What's New
Ash Wednesday Mass Schedule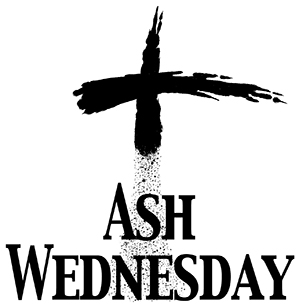 February 10th
Ash Wednesday Mass schedule
9:00 a.m. - St. Mary, Aberdeen
9:00 a.m. - St. Paul, Westport
9:00 a.m. - St. Jerome, Ocean Shores
5:00 p.m. - Our Lady of the Olympics, Lake Quinualt
5:30 p.m. - Our Lady of Good Help, Hoquiam
6:00 p.m. - St. Mary Aberdeen
---
Catholic Home Missions Collection
Includes the Black & Indian Mission
February 13 - 14, 2016
The Church has great needs around the world, and the United States in no exception. Many dioceses here at home face challenges due to priest shortages, lack of funds, remote geography, or impoverished parishes. The Catholic Home Missions Appeal answers these needs by providing grants for projects to strengthen the faith of the people.
Through annual grants, the Catholic Home Missions funds catechesis, seminarian education, lay ministry training, Hispanic ministry, and other pastoral programs for dioceses in need. As a result of parishioners' generosity, Catholic Home Missions impacts the lives of nearly nine million Catholics in the United States.
Please give generously to Catholic Home Missions. Your support will truly make a difference in helping to Strengthen the Church at Home. Thank you and God bless you.
You can donate online by visiting the Archdioocese website.
---
A Message to OLGH Parishioners from Fr. Paul
Our church sustained water damage in a fall storm that caused damage to our roof. Water ran into the attic insulation, which has been replaced and down some of the walls causing plaster damage. We are insured through the Archdiocese, so the roof will be replaced and some walls and ceilings along the north side and in the sacristy will be repaired. A tarp was installed to prevent further damage until repairs can be made during better weather. We are waiting for the insurance claim to be completed, so there was a delay in information as the regional offices has not been informed by our insurance carrier. Damages will be repaired and I will inform the community when I receive the settlement and we receive a plan for the repairs.
During the interior repairs and painting, we may have to move Masses to St Mary, but hopefully only for one weekend.
Fr. Paul, Pastor, Catholic Parishes of Western Grays Harbor
---
Youth Group
High School Youth are aiming to attend Stubensville (best youth conference for youth to attend in the church today) in Spokane July 29-31 at Gonzaga University. The cost is $215 per person, and includes campus housing, food, faith formation sessions, and other activities. To sponsor a student please contact Allison at the regional parish office: 360-532-8300 x104.
Youth Group meeting times:
La Luz (High School) Sundays at 6:30 p.m.
P.O.P (Middle School) Mondays 7:00 to 8:30 p.m.
We pray for each other, learn about God's plan for us, and pray to be filled with grace for the coming week!
---
Faith Formation
Faith Formation for Kindergarten through 5th grade is on Sunday afternoons from 3:30 pm to 4:45 pm at St. Mary. For more information, please call the regional parish office at 360-532-8300.
---
RCIA
Interested in entering the Catholic Church or want to learn more of our Catholic faith?
This week's topic:
Walk through the Mass; Exploring the Sacred Liturgy
All are invited to join us! Wednesdays at 7:00 p.m. St. Mary Fireside Room
Catholic Media
Eternal Word Television Network

EWTN provides family friendly programs from a Catholic perspective. EWTN and EWTN Español includes Daily Mass, devotions, Catholic News, powerful documentaries, music, teaching series with noted theologians, live callin shows, young adult & children's programs, and major Papal events. You can visit EWTN online at: www.ewtn.com.
You can find EWTN on the following channels:
Comcast - Ch 233 (722 Español)
Direct TV - Ch 370
DISH - Ch 261
Coast Communications - Ch 280
---
Sacred Heart Radio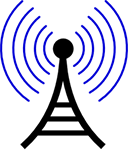 Catholic radio for the Pacific Northwest
Sacred Heart Radio is your local source for faithful Catholic voices In Seattle, Spokane, Yakima, Kodiak, and Olympia. You'll find inspiration, education and motivation 24 hours a day. Pray with us, reason with us, laugh and learn with us. We provide national programming from EWTN Radio as well as original, local programming.
Listen on your radio, your phone, or directly from the website:
www.SacredHeartRadio.org
AM 1050 Seattle
AM 1240 Olympia
---
Northwest Catholic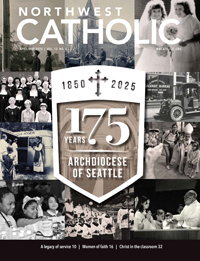 Northwest Catholic is more than just a magazine. It is the Good News of Jesus Christ delivered 10 times each year to every registered Catholic household in the Archdiocese of Seattle — more than 123,000. It is also Northwest Catholic online, the only Catholic news source with exclusive coverage of Catholic people and Catholic events in Western Washington. You can visit Northwest Catholic website at www.NWCatholic.org.