Welcome to the website for the Catholic parishes of Western Grays Harbor
Our parishes are located in Aberdeen, Hoquiam, Ocean Shores, Westport, and Amanda Park.
Parish locations and contact information
Please check our online calendar for mass schedules, confession times, meeting times, and more. Also, be sure to check our list of Upcoming Events.
To submit a scheduling request form for a fundraiser, meeting, or event, please go to the Scheduling Requests page.
---
Sacred Heart Radio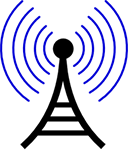 Sacred Heart Radio will provide special Lenten programming during Holy Week. Listen for memorable Stations of the Cross, moving retreat talks, exceptional music, and Mass with Pope Francis straight from the Vatican.
Listen on your radio, your phone, or directly from the website:
www.SacredHeartRadio.org
AM 1050 Seattle
AM 1240 Olympia
---
Taking stock of your Lenten journey
---
Sign Up for Daily Lenten Reflections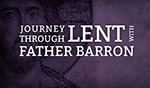 Each day from Ash Wednesday (February 18) through Easter Sunday (April 5), Fr. Robert Barron will send you a short email with an uplifting spiritual reflection. The reflections will be available in both English and Spanish.
Sign up For Fr. Barron's Daily Lent Reflections
---
Stations of the Cross and Soup Suppers - Fridays during Lent
Our Lady of the Olympics
Stations only, 5:30 p.m.
St. Mary / OLGH (all at St. Mary)
Stations 5:30 p.m.
Soup Supper 6:00 p.m.
St. Jerome
Stations 5:30 p.m.
Soup Supper 6:00 p.m.
St. Paul
Stations 6:00 p.m.
Soup Supper 6:30 p.m.
---
Lent
Fasting
Good Friday is a day of fasting. Those who are 18 years old through 59 years old are required to fast. On a day of fasting, one full meal is allowed. Two other meals, sufficient to maintain strength, may be taken according to each one's needs, but together they should not equal the other full meal. Eating between meals is not permitted, but liquids, including milk and juice, are permitted.
Fridays in Lent
On Fridays in Lent Catholics 14 years and older are required to abstain from meat. We should also eat less as penance.
CRS Rice Bowl

CRS Rice Bowl is Catholic Relief Services' Lenten faith-in-action program for families and faith communities. Through CRS Rice Bowl, we hear stories from our brothers and sisters in need worldwide, and devote our Lenten prayers, fasting and gifts to change the lives of the poor.
Learn more about Lent and CRS Rice Bowl.
---
Pastor's Page
New! Please visit's Fr. Paul's new page on our website: Pastor's Page
You can read his latest messages and view a full archive of previous messages.
---
Parish Stewardship 2015
At this time of year we are asked to prayerfully consider our stewardship of the gifts that God has placed in our trust. This is not just about how we take care of our treasure, but also about sharing our Treasure with our parish for the building up of the Kingdom of God. How is God calling us to be generous supporters of the parish?
This is a very important time in our parish as we pledge our treasure. Please turn in your pledge as soon as possible, because this information is used for next year's budgeting.
Using one of links below, you can submit your stewardship pledge online, or you can print the stewardship pledge form, fill it out and drop it in the Sunday collection basket.
Make your stewardship pledge online
Print the stewardship pledge form
Very important! This is your pledge to your parish, not the archdiocese!
---
Safe Environment Program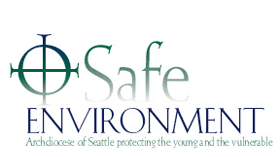 The Safe Environment Program assists the Archbishop in coordinating child abuse prevention efforts throughout the archdiocese. It supports parishes, schools and agencies of the Archdiocese of Seattle with all Safe Environment efforts, including background checks, Safe Environment training and development and implementation of related policies.
Learn more about this program:
English
Español
---
Planned Giving
You don't have to be wealthy to make a significant gift...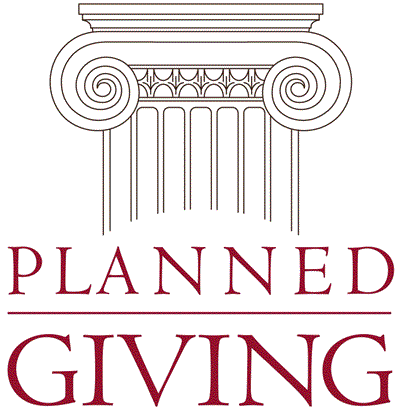 Visit the Archdiocese's website to learn about creative ways you can support your parish and parish school.