Welcome to the website for the Catholic parishes of Western Grays Harbor
Please check our online calendar for mass schedules, confession times, meeting times, and more. Also, be sure to check our list of Upcoming Events.
To submit a scheduling request form for a fundraiser, meeting, or event, please click here to go the Scheduling Requests page.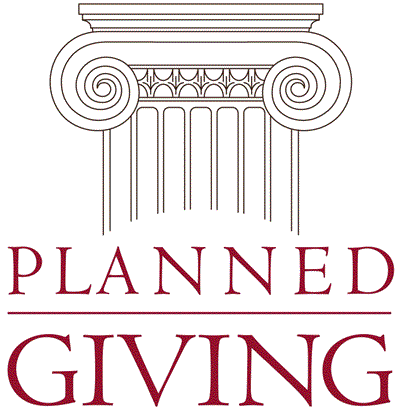 You don't have to be wealthy to make a significant gift...
Visit the Archdiocese's website to learn about creative ways you can support your parish and parish school.
---
Triduum and Easter Schedule for All Parishes
Holy Thursday, April 17
Mass of the Lord's Supper, 6:00 p.m. - St. Mary, Aberdeen
Good Friday, April 18
Noon - Live Stations of the Cross
Celebration of the Lord's Passion, 6:00 p.m. - St. Mary, Aberdeen
Holy Saturday, April 19
Easter Vigil, 8:00 p.m. - St. Mary, Aberdeen
Easter Sunday, April 20
The Resurrection of the Lord
9:00 a.m. - St. Mary, Aberdeen
9:00 a.m. - Our Lady of the Olympics, Lake Quinault
9:00 a.m. - St. Paul, Westport
11:00 a.m. - Our Lady of Good Help, Hoquiam
11:00 a.m. - St. Jerome, Ocean Shores
11:00 a.m. - St. Mary, Aberdeen
---
Tax Fraud Scam
A number of employees and volunteers of the Archdiocese of Seattle have fallen victim to a national tax identity fraud scheme. Please visit the Archdiocese of Seattle website for complete information and assistance.
---
Journey Through Lent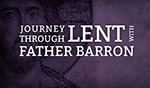 Want a deeper, more powerful Lent? Click the link below and sign up FREE for Fr. Robert Barron's daily Lent Reflections.
Sign up For Fr. Barron's Daily Lent Reflections
---
Lent
Free Daily Lenten Resourses
The United States Conference of Catholic Bishops has many free Lenten resources - visit their website at http://www.usccb.org/prayer-and-worship/liturgical-resources/lent/.
Fasting
Mark it on your calendar. The two Lenten days of fasting are Ash Wednesday and Good Friday. Those who are 18 years old through 59 years old are required to fast.
On a day of fasting, one full meal is allowed. Two other meals, sufficient to maintain strength, may be taken according to each one's needs, but together they should not equal the other full meal. Eating between meals is not permitted, but liquids, including milk and juices, are permitted.
Fridays in Lent
On the Fridays of Lent all Catholics 14 years and older are required to abstain from meat.
---
Rice Bowl
Please bring your Rice Bowl contributions to the Holy Thursday Mass on April 17, at 6:00 p.m., at Saint Mary. There will be ushers and collection receptacles near the doors of the Church to collect your Rice Bowl offerings. These Lenten sacrificial contributions are greatly appreciated and will be forwarded to Catholic Relief Services to assist the poor facing hardships and the lack of food around the world. Also, if you want credit for the donation make sure you put your name and parish on the box.
---
Safe Environment Program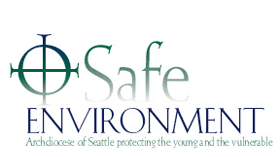 The Safe Environment Program assists the Archbishop in coordinating child abuse prevention efforts throughout the archdiocese. It supports parishes, schools and agencies of the Archdiocese of Seattle with all Safe Environment efforts, including background checks, Safe Environment training and development and implementation of related policies.