Welcome to the website for the Catholic parishes of Western Grays Harbor
Our parishes are located in Aberdeen, Hoquiam, Ocean Shores, Westport, and Amanda Park.
Parish locations and contact information
Please check our online calendar for mass schedules, confession times, meeting times, and more. Also, be sure to check our list of Upcoming Events.
To submit a scheduling request form for a fundraiser, meeting, or event, please go to the Scheduling Requests page.
---
2015 Annual Catholic Appeal
Your support is needed for the continued success of more than 60 ministries and services throughout the Archdiocese.
Your gift helps to:
Support our priests and seminarians
Serve our youth and young adults
Sustain our Catholic schools
Provide social services to the poor and needy
Assist our retired priests and nuns
Evangelize through Northwest Catholic
Gifts of any amount are welcome. Although, if you are not doing so already, please consider a gift of a dollar a day ($365) or more. Your gift will make everything possible. Thank you!

---
Sacred Heart Radio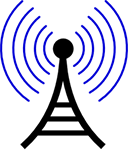 Catholic radio for the Pacific Northwest
Listen on your radio, your phone, or directly from the website:
www.SacredHeartRadio.org
AM 1050 Seattle
AM 1240 Olympia
---
Pastor's Page
New! Please visit's Fr. Paul's new page on our website: Pastor's Page
You can read his latest messages and view a full archive of previous messages.
---
Parish Stewardship 2015
At this time of year we are asked to prayerfully consider our stewardship of the gifts that God has placed in our trust. This is not just about how we take care of our treasure, but also about sharing our Treasure with our parish for the building up of the Kingdom of God. How is God calling us to be generous supporters of the parish?
This is a very important time in our parish as we pledge our treasure. Please turn in your pledge as soon as possible, because this information is used for next year's budgeting.
Using one of links below, you can submit your stewardship pledge online, or you can print the stewardship pledge form, fill it out and drop it in the Sunday collection basket.
Make your stewardship pledge online
Print the stewardship pledge form
Very important! This is your pledge to your parish, not the archdiocese!
---
Safe Environment Program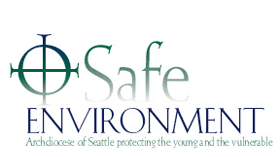 The Safe Environment Program assists the Archbishop in coordinating child abuse prevention efforts throughout the archdiocese. It supports parishes, schools and agencies of the Archdiocese of Seattle with all Safe Environment efforts, including background checks, Safe Environment training and development and implementation of related policies.
Learn more about this program:
English
Español
---
Planned Giving
You don't have to be wealthy to make a significant gift...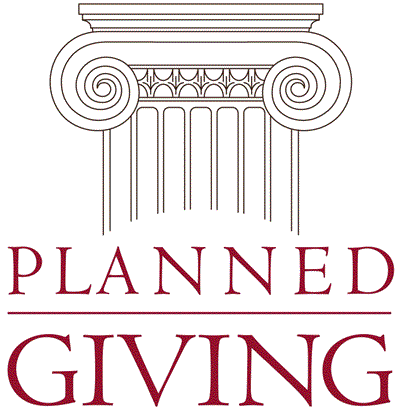 Visit the Archdiocese's website to learn about creative ways you can support your parish and parish school.